A day at Kalø
How is the daily life at Kalø Organic Agricultural College? See how it is to be a student at Kalø right here.
WE ARE READY TO HELP YOU
Do you have any questions about the education and your opportunities? Our student counsellor is always ready to answer your questions and help you both before and during your education.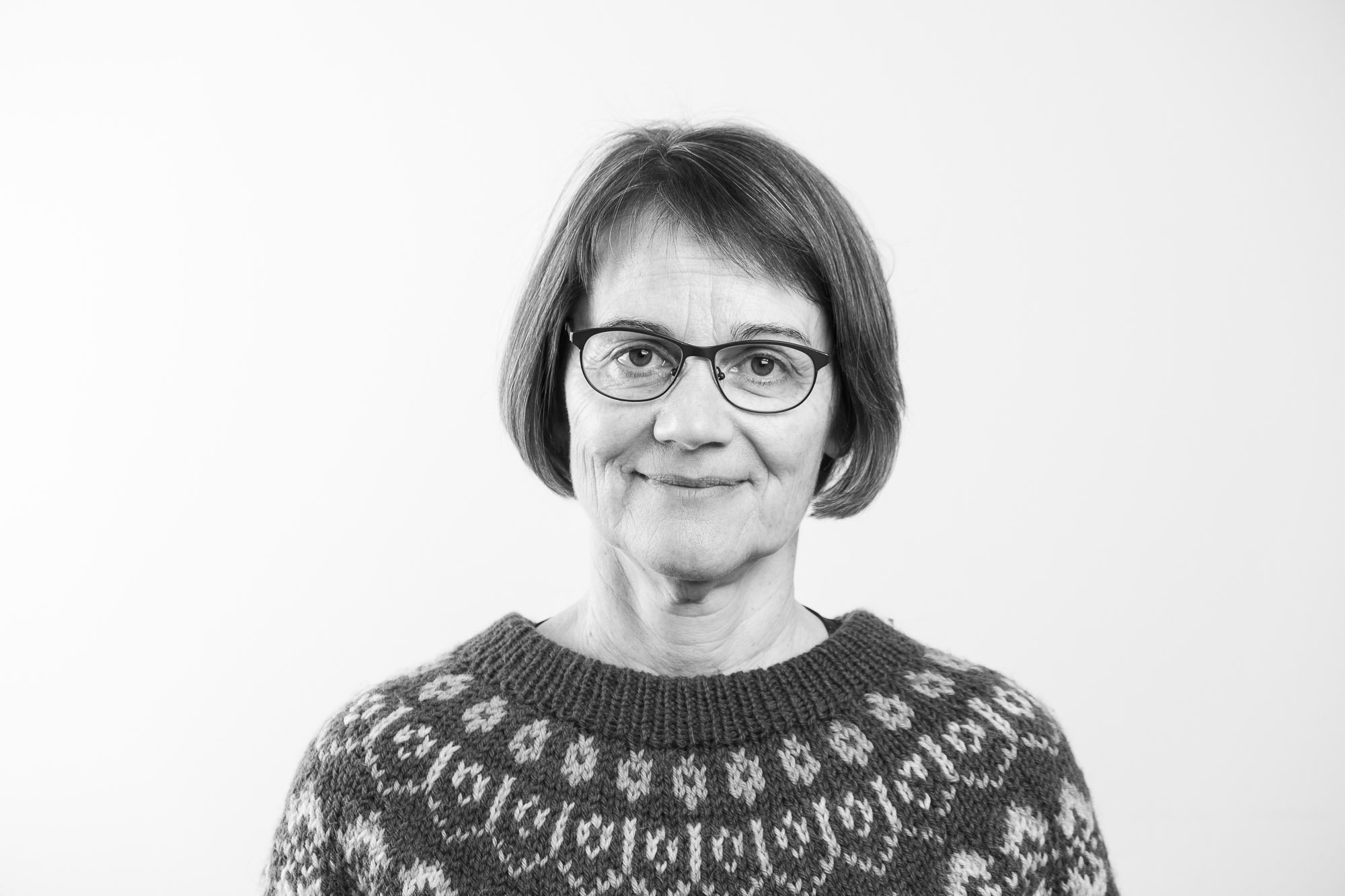 Good to know
About Kalø
Education
Rules and Norms
General Information
Internship
The Only Organic Agricultural College in Denmark
Kalø is the only organic agricultural college in Denmark with about eighty to a hundred students and twenty employees; all of them passionate about organic farming.
Kalø Organic Agriculture College is located in a rural setting on the edge of a forest and close to the sea, three kilometres from Rønde, a mid-size city with all the necessary facilities, and thirty kilometres from Aarhus, the second-largest city in Denmark.
The school emphasizes practical skills, and the school farm is an important part of the education and everyday life. The practical learning facilities include around fifty hectares of organically cultivated farmland for crops and vegetables, greenhouses, machinery equipment, facilities for raising our pigs, sheep, dairy cows and steers.
We offer full boarding for all students here at the school. Boarding includes three meals per day and complimentary morning and afternoon coffee and bread. We have an excellent kitchen that provides our students with organic food in addition to vegetarian and vegan options.
At Kalø Organic Agricultural College we offer you an organic and sustainable education based on the world we are facing right now and will be facing in the future.
In a time of climate change, focus on global food production, environmental considerations and a political agenda, it is important to have an education that takes care of just this.
You can get it here on Kalø - we are Denmark's only organic agricultural school and we take the responsibility seriously. You can feel it in the form of dedicated and competent teachers, a school farm in a class of its own and a nice and innovative school environment.
Community
At Kalø, we see community as the strongest force for human development.
We believe that interpersonal relationships are central to the general well-being, personally and collectively.
Specifically, it means that
We are always concerned with safeguarding the interests of the community
We are aware of each other's general well-being towards both colleagues and students
We are all committed to participating in the community
We are obliged to help or initiate help if a colleague or student needs it
We regularly arrange initiatives that can support the sense of community
We are very interested in and are constantly looking to establish good communities with relevant partners.
The foundation of the agricultural school
Djursland Højskole / Kalø Landboskole in Lyngby on Djursland was established in 1897, where the first few students arrived at the school at a time of great progress for the Danish folk high schools and agricultural schools.
The school was situated in Lyngby at that time, 10 km. northeast of its current location. The school would eventually develop into Kalø Landboskole & Sproghøjskolen on Kalø, then later to Kalø Landboskole/Kalø Agricultural School before reaching its final name Kalø Organic Agricultural College.
In this perspective, Kalø Organic Agricultural College has roots in the old, fine Danish traditions of public enlightenment and political liberation.
The organic agricultural school in Store Vildmose in Vendsyssel
On 15 September 1982, the first class of hopeful students started at the organic agricultural school Den Økologiske Jordbrugsskole, which at the time was located in Store Vildmose in Vendsyssel.
In the months prior, a group of organic pioneers had succeeded in establishing the organic agricultural school. They had strong, distinctive attitudes and a desire to develop an alternative to contemporary agriculture and cultivation in Denmark, with both greater respect for and in a much closer interaction with nature.
Kalø Organic Agricultural College on Kalø on Djursland
On 1 March 2003, Kalø Agricultural School merged with the Den Økologiske Jordbrugsskole, and Kalø Organic Agricultural College became a reality - a brand new school with new untested possibilities and great expectations.
In 2014, Kalø Organic Agricultural College merged with Viden Djurs, which is the most important educational player on Djursland. This has provided even more opportunities for the college, and Kalø Organic Agricultural College is today the only school in Europe offering an organic agricultural education in English.
For us, 'organic' isn't simply a form of production or a set of regulations, but rather a fundamental mindset and perspective of life, that sets the foundation of all the school's activities. This means that we care about nature, climate, energy use, soil fertility, responsible food production, quality products, recirculation of nutrients and not the least animal welfare.
All of this is part of a holistic way of thinking. This means we don't view these aspects as individual points, but rather as parts of a whole, where everything has to be developed and contribute to a more green and sustainable future.
More specifically, this means that:
All of our farming related teaching is based on the organic principles of Health, Ecology, Fairness and Care (read more about the organic principles (ifoam.bio/why-organic/shaping-agriculture/four-principles-organic)
We run our school farm organically and with a big focus on crop rotation, a broad variation of crops, biodiversity, old livestock breeds, etc.
Our kitchen has the Gold standard in the Organic Cuisine Label (read more: https://www.oekologisk-spisemaerke.dk/horeca-en)
We are an active participant in the general debate in society about organic agriculture and sustainability and we engage politically, partly through the effort of creating an organic specialization in the Danish farm education.
We strive towards a high degree of self-sufficiency, both in regards to feed and nutrients in our farm, but also the food we cook, sell and eat in our cantina.
Cosy Rooms
Most students choose to live at the school during their studies. It is a cheap way to live, and a way in which student can get the most out of the study and the social activities that are available on site.
We have cosy rooms in different sizes and all rooms are fully furnished with shared sanitary facilities down the hall. The halls have small tea kitchens and seating areas. It is possible to rent bedclothes, a duvet and a pillow.
We offer full boarding for all students here at the college during your studies. This means you will be able to stay at the college during your basic course, the first and second main course. During your internships, you will have to find your own accommodation. Farms often offer accommodation or help you to find something suitable locally.
During your stay at the college, you might be required to share a room with someone depending on vacancy. The halls are not gender separated. This means that male and female students share a hall and sanitary facilities.
Except during epidemics, it is possible as a student to host guests (family or friends). If your guest stays overnight it is free of charge in your own room, but it is possible to rent a room. Your guest may participate in meals but all charges for food and accommodation must be paid at the office before arrival. Read more on our page "General and practical info".
Payment for rent of your room takes place after moving in.
Economy
The price for food and accommodation during basic course is DKK 587 Mon-Fri. If our room capacity allows it, you can apply for a single room, and then the price will be DKK 250 extra pr. week - that is DKK 837 in total.
You must be aware that if you choose a single room, you commit to this throughout the school period.
If you want meals during the weekend, it costs DKK 125 pr. Day. A total of DKK 250 for Saturday and Sunday. Payment will be collected on an ongoing basis.
If you live at the school during the weekend without eating, you do not have to pay DKK 250 for Saturday and Sunday. If you do not live at the school, the price for food is DKK 250 Mon-Fri. Payment for food is paid on the 1st of each month.
Contact
You are always welcome to call us if you are in doubt about something. Annette Esbjerg Jensen, Phone: +45 20 37 30 05
The Campus facilities are available to you throughout your whole education.
The campus extends over a large outside area and there are many possibilities to be active in your free time, for example a football ground and a beach volleyball field. The college is surrounded by woods and lies right next to the beautiful Kalø bay.
In the woods, there are excellent routes for cycling and running, and the nearby harbour and beach invites for a stroll or swim.
The students have access to a leisure games room with a pool, table football and a Ping-Pong table, as well as a TV-room. We also have small gym fitted out with sports equipment.
Our students are very engaged in organizing social activities or sport events motivated by their own interests. Often students organise to do Yoga or go swimming together, or play music or see movies as a group.
The college also has a small student driven café where students are responsible for tending the bar and organising parties.
At Kalø Organic Agricultural College, we are very proud of our kitchen. We have a dedicated kitchen staff who make a healthy and varied diet from organic ingredients, where a large part is produced at the school. The kitchen offers both vegetarian and vegan dishes.
At our school farm we produce both vegetables on our fields, milk, cheese and honey as well as poultry, lamb, pork and beef, and as a student you will take part in our production as a part of the teaching.
We know our ingredients
At Kalø Organic Agricultural College, organic food is self-evident and our kitchen continually strives to increase the percentage of organic ingredients used to prepare meals for our students.
Our excellent kitchen staff are dedicated to preparing fresh, seasonal and organic meals for our students and staff. Both traditional Danish food is served as well as dishes inspired by other countries' traditions and of course according to the staff's own creativity.
The kitchen has great knowledge of vegetarian and vegan food and nutrition. For special needs, e.g. allergies, certain diets, etc., contact the kitchen.
Boarding includes three meals as well as coffee/tea and bread in the afternoon.
If you do not live at the school, the price for a daily meal is 250 DKK/week. Read more about the pricing under the menu item School home if you will be living in the school home.
If you invite guests for dinner, contact the headmaster and the kitchen at least two days in advance for prices etc.
Kalø Organic Agricultural College has been rewarded with:


At Kalø Organic Agricultural College we are collaborating with the following partners:
At Kalø Organic Agricultural School there are two permanent school councils.
a student council, which handles and manages the funds for events and activities
a café committee, responsible for the weekly café and the monthly parties in "The Fence"
Students are welcome to join the Student Council and help share fellow students' ideas, interests and concerns with teachers. It is a leisure activity and provides a great opportunity to be part of the school's development.
The Local Education Committee must advise the school on issues relating to the programs covered by the committee and to promote cooperation between the local business community and the school. In addition, the local education committee advises the school on new training needs at local and regional level and on the need for renewal and revision of existing continuing education.
The overall framework for the content of the teaching and the completion of the basic course examination is approved by the local educational committee. The local education committee is:
Go to VID Online Select the item "Log ind som gæst" (LOGIN AS A GUEST).
Scroll down for material in english.
A good stay depends on a good community
A good stay with us depends on everybody contributing to the community.
A community is good when everyone seeks to live in accordance to the values and the standards we set. No one likes to be controlled and be disciplined all the time; it just creates a culture driven by distrust and strong regulations.
Confidence and self-control is something that make everyone grow. Therefore, it is imperative that everybody who has their everyday life at Kalø work together and contribute to the community and take responsibility not just to his own well-being, but also others' well-being.
As a school we try not to spend great energy and efforts to enforce rules and identify inappropriate behaviour. Therefore, we only have few rules, and therefore expect that everybody who are here support our standards.
These rules are based on our values, our experience and good common practice on Danish Agricultural Schools. You ought to focus on working with yourself for training purposes and being able to handle a job on a farm.
Commitment, professionalism and attitude are key words that define our approach to being together at Kalø.
Overall, we work from the two following standards of good conduct:
You must not behave in a way that will affect the quality of the teaching your classmates
You must not behave in a way that will affect the quality of the teaching you
The general norms are supported by the following rules and guidelines:
Attendance, absence and work load
IT
Order
Smoke-free school
Narcotics, alcohol and smoking
Theft
Students must attend all classes and corridor meetings incl. cleaning and participate in the washing-up in the kitchen and other obligatory events that may be outside of normal teaching.
All school courses at Kalø are full-time studies. This means that you should expect a workload of 37 hours a week. They are divided between teacher-led teaching, study café and homework.
In case of illness and absence, you must notify it on Studie+ before 8.00 in the morning.
Illness and absence are registered by going to the schedule in Uddata+ and clicking on the 3 dots at the relevant scheduled lessons and selecting the cause. The registration must be made in the browser version of Studie+ on a computer, as it is not yet fully implemented in the app version.
If you are too ill to notify it on Studie+ yourself, ask a room- or classmate or a teacher to help, and if necessary, to call a doctor. If you are sick for more than 1 day you should travel home to your family or your nearest relatives.
In sickness or if you are late, you are obligated to notify it on Studie+, and you are also obliged to contact your employer if you have a Danish education agreement.
REMEMBER that you ought to notify your sickness on Studie+ every day – also for longer periods of illness.
In case of sickness, you do not have access to the dining hall. You are welcome to ask a room- or classmate to bring you a dish.
Unlawful absence
In absence without a legitimate notice on Studie+ it will cause unlawful absence. It is the individual teacher who can change the registration.
Students who arrive late are registered with an unlawful absence throughout the lesson.
Other
As a starting point, job interviews etc. are placed outside of teaching hours. If this is not possible (for example for family events), you must arrange the absence directly with your class teacher or the head of education.
In the absence, you are obliged to keep up to date on schoolwork, including homework and announcements.
Procedures for registering excused absenteeism that is not due to illness
Your contact teacher must approve the absence and enter it in Studie+. You must apply for excused absenteeism no later than the day before you are absent.
For students under the age of 18 we will automatically send e-mails to guardians in case of absence via Studie+.
The following entitles you to excused absenteeism:
Medical specialist, hospital and emergency appointments with a dentist, doctor or the like. Documentation may be required; e.g. a medical certificate or a copy of a notice from a specialist physician. Documentation is provided to the student counselor. The school principal and your classroom teacher have access to the documentation.
Internship conversations. Documentation may be required for the interview or the employer may contact the school.
School-related work agreed with the school. The student must register the cause in Studie+
Official exams and exams related to the education as well as any out-of-school teaching.
Theory test, driving test, motorway driving and driving practice under special conditions such as on icy roads – i.e. NOT ordinary theory lessons and driving lessons.
Military draft board
The very day of death and funeral of immediate family.
Through absence statistics, the class teacher is obliged to keep up to date with the absence. Absence is followed up every Monday as a minimum.
If a student reaches more than 5% in a subject and / or in total absence, the subject teacher / class teacher holds an initial interview.
If a student reaches more than 10% in a subject and / or in total absence, the head of the school holds an interview where an oral warning is given.
If a student reaches more than 15% in a subject and / or in total absence, the head of the school holds a conversation in which a written warning is given.
In all cases, guardianship for students under the age of 18 will be informed.
Consequences and penalties for absence etc.
It is up to the school's management to assess which consequence / sanction is appropriate in the specific situation. In particularly severe cases or in repeat cases, the school does not have to issue a warning before it imposes more extensive sanctions.
Exclusion from specific events or activities
Temporary exclusion from teaching for an agreed period of time (recorded as unlawful absence)
Expulsion (school discharge)
Stop of SU (the State Education Fund)
Involvement of parents / guardians, the municipality, police and / or other public bodies
For cheating in internal assignments and tests: Written warning. In case of repeated cases, the examinee cannot attend exam.
In case of late submission of assignment: They count as not completed assignment. Assignment is understood as both written and oral submissions.
In case of cheating at the exam: Expulsion from the exam, and a new test can only be taken for the next exam period
Claims for compensation for things or personal injury (possibly via insurance company)
Claims for compensation for failure to return school materials, books, computers, etc. New price is required
Discharge at one's own expense (e.g. from study trips and other events)
Requirements for a course of treatment (e.g. Syddjurs' Rehab Center)
Students with education agreement
In case of illness, you must also report to your employer in accordance with the guidelines applicable in the company concerned.
In rare cases, we can resort to expulsion or resignation if none of the above conversations have had the desired effect.
For students under the age of 18, parents or guardians will be informed. For students over the age of 18, parents or guardians can be informed in agreement with the student.
All students have access to our WIFI.  The system can be overloaded to the detriment of all, when someone chooses to use illegal programs to download and share files. You are therefore not allowed to use illegal programs let alone put a strain on the network in general by downloading large amounts of data.
In general – clean up after yourself wherever you are.
Respect and fulfil the instructions from the staff.
Service and food must not be removed from the dining room, except in case of sickness. Always follow the kitchen staff's instructions.
Cars may only be parked in the parking lot.
Bicycles should be parked in the shed.
Do not bring pets to school.
Narcotics
Possession and / or use of all kinds of drugs lead to immediate expulsion from the school.
If anyone exhibits a behaviour that warrants suspicion of drug use, he or she will be part of the school required urine test, and renouncing the test lead will lead to expulsion with immediate effect.
Alcohol
The agricultural school is a place of learning, training and working for many people of different backgrounds. Everyone has to get up early every day to follow classes or do their job.
Therfore, we have the following rules for alcohol:
All events at Kalø Organic Agricultural College are basically alcohol-free.
Alcohol is allowed at the school on special occasions, but only if there is an agreement with the school's head of education or his/her deputy.
There must be no alcohol or alcohol consumption in your rooms or in the living areas.
Alcohol consumption can only take place in the café (Hegnet) during the café evenings from 19 – 22 o'clock. These evenings are not for partying let alone immense consumption of alcohol.
Partying is only permitted during weekends (Friday or Saturday) and exclusively when responsible participants from the café-committee are present (at least 2) and always in agreement with the responsible teacher.
Alcohol that can be consumed at the Agricultural School is limited to beer, wine or similar substances. Hard liquor is not allowed.
You are not allowed to bring your own drinks to the café; they must be purchased there.
We reserve the right to make agreements with individual classes and students in relation to amended rules, when age and experience prompt it.
The café is only open to students from the school. If you want to invite a guest, you must fill out a guest registration in the office no later than the day before.
Permission from teachers or guardian
For people under 18 years of age, a written alcohol-permission from parent or guardian is required and must be send to the class teacher by mail or e-mail.
At Kalø Organic Agricultural College there are smoke-free school hours valid from the time you arrive until your last teaching lessons end. This means that you are not allowed to smoke, vape or use snus during school hours, neither on school grounds nor outside school grounds.
This applies to all tobacco-related products, i.e. products with tobacco and nicotine that are not approved as medicines – including cigarettes, e-cigarettes, chewing tobacco, snus, tobacco-free snus, heated tobacco and the like – but also other related products such as e-cigarettes without nicotine, as there is a negative effect for all these products.
Smoking
Smoking is only allowed outside the shed called "Gadekæret" underneath the roof extension.
Smoking in your room prompts cleaning from an external supplier. The price is kr. 2.500,-.
Detachment of smoke-alarms will result in a penalty of kr. 5.000,-
Additional information
For study trips, excursions and conferences, smoke-free school hours apply to the scheduled teaching time.
At Friday cafés, it is permitted to use tobacco outside the school area after the last teaching lesson.
At apprenticeship tests and end-of-term celebrations, it is permitted to use tobacco outside the school area after the last teaching lesson.
At student parties and other special events, permission can be given to use tobacco outside of school grounds.
In school homes, smoking is allowed under the eaves at the folk high school's building "Gadekæret" after school hours. Smoking in the room entails cleaning from an external supplier. You will receive a bill of DKK 2,500. Dismantling of fire alarms will result in a fine of DKK 5,000.
Violence or threaths of violence
Violence and/or threats of violence against students, teachers or other personnel will result in immediate expulsion from school.
Theft leads to police notification and expulsion with immediate effect.
State Educational Grant and Loan Scheme
Every Dane aged 18 and above is entitled to public support for his or her education. Students are given grants by the Danish State to cover living costs so that students can fully concentrate on their studies.
Normally you must be a citizen of Denmark to be entitled to SU. If you are a foreign citizen, however, you have the possibility of applying for equal status with Danish citizens and thus being approved to receive SU.
If you are not a Danish citizen, you must fulfill certain conditions to be placed on an equal status with Danish citizens and receive state education grant (SU) for education in Denmark. For instance, you must work a minimum of 10 hours per week. 
For further information, please visit: www.su.dk/english/
If you do not have an education agreement with a farmer, you can get SU during your school stay on basic course, if you are at least 18 years of age.
If you have an education agreement with a farmer, you will receive a trainee salary during your school stays.
You only get SU during basic course. During the internship, and in the subsequent school periods, you will receive a trainee salary.
As the education is classified as a youth education, you do not spend any of your monthly portion of your SU grant (SU-clips).
You can apply for SU when you have been notified that you have been admitted to an education at the earliest - and at the earliest one month before you start your basic course.
For more information, contact our SU-secretary at su@videndjurs.dk
The school home
The price for food and accommodation is 587* DKK per week (Monday-Friday), during the basic course.
If our room capacity allows it, you can apply for a single room and it would cost 250 DDK extra per week. We work with the principle; first come first served. Please note that if you have been provided with a single room you keep that room for the whole school period.
For your information the rooms are only distributed right up to the start when we know how many students are coming.
If you do not live at the school, the price for a daily meal for lunch and coffee in the afternoon is 250 DKK/week.
*Subject to price changes
If you would like to hear more about the education at Kalø Organic Agricultural College, please visit us at one of our Open Days. Here you can see our facilities, talk to students and teachers and feel the environment at the school.
Saturday January 28th, 2023, 10:00-14:00
Saturday September 2nd, 2023, 10:00-16:00 (Harvest Market)
Saturday December 2nd, 2023, 10:00-16:00 (Christmas Market)
If you have family or friends visit you should no later than 2 days in advance go to the office and register and pay for board and logde. You will inform the kitchen. You are allowed guests 2-4 days , not for longer periods.
Guest prices:
| | |
| --- | --- |
| Overnight per. person (if the quest is able to sleep in your room it is free) | DKK. 130,- per. overnight per. person |
| Rent of bed linen and towel | DKK. 70,- |
| Breakfast | DKK. 35,- |
| Lunch | DKK. 50,- |
| Dinner | DKK. 50,- |

Paid in advance to mobilepay 54789.
As a large part of the education involves working with machines and tractors, it is necessary to have a driver's license. If you don't have a driver's license when you start your education, a tractor driver's license will be a compulsory part of your teaching.
If you have a driver's license B it is also valid for driving tractor on public roads.
On basic course, you will have training in driving with tractor even though you have a driver's license for a car.
If you have a driver's license which isn´t an EU driver's license please contact www.borger.dk to have the driver's license exchanged to an EU driver´s license.
Applying for residence permit (EU)
You need to bring a valid passport with at least 6 months left before expiration. This is important in order to obtain your residency in Denmark.
Contact the student counsellor for more information. 
There is a bus stop right by the school and there are buses going to Aarhus (55 min) and Ebeltoft (20 min) on an hourly basis. Bus no. 123 to Aarhus stops in Rønde where there are supermarkets, a pharmacy and shops for everyday needs.
Use Rejseplanen.dk to plan your trip or download the app.
We strongly recommend getting a Danish personal accident insurance and a home content insurance for the duration of your stay at the school. There are Danish websites that specialise in finding the cheapest insurance for you.
Students are covered by the school's injury insurance in certain circumstances. It covers you if an injury occurs in connection with "teaching under workplace conditions". That is, when you work / receive teaching at one of the school's workshops or laboratories. If damage arises due to inappropriate behaviour or by unregulated use of machines or tools, the school's insurance does not cover. In such cases, your own insurance should cover.
On study trips abroad, the school provides a travel insurance for all participants.
In all other teaching, transport, excursion and break situations, in case of theft, etc. you are not covered by the school's insurance, but by your own insurance. The school encourages you to have a valid home, travel, liability and accident insurance.
Remember to bring the following to Kalø:
Working clothes
Safety wellington boots and/or safety shoes
2 photos passport size if you are not from Denmark
Your driver's license
Your CV
European health insurance (blue card). It will cover you until your registration in the Danish system
Sleeping bag and sleeping mat
Duvet & pillow, towels and linen (you can rent some at the school, so if you need it, send an email to Rikke at

 

rikr@videndjurs.dk) 
Writing materials
Computer/Laptop
If situations occur Monday –  Friday after 16.00 and on weekends, which demands that a staff member steps in, the following persons can be contacted:
Teacher Louise Øe Madsen: +45 25 21 42 41
Farm manager Gabriella Olah: +45 52 92 37 42
Headmaster Nikolaj Houkjær: +45 30 32 85 45
Emergency medical service: 7011 3131
Lægerne Solsortevej: 8637 1255
Solsortevej 10, 8410 Rønde
Phone consultation 8.00-9.00.
Medicine-ordering and appointment-booking 9.00-12.00.
Consultation only if you made an appointment.
Læge Marianne Bjerager: 8636 7922
Hovedgaden 11, 1., 8410 Rønde
Phone consultation 8.00-9.00.
Consultation only if you made an appointment.
Medicine-ordering and appointment-booking 09.00-12.00
Lægerne Ulrik & Stork: 8637 2888
Birkevej 37, 8410 Rønde
Phone consultation 8.00-9.00.
Consultation only if you made an appointment.
Medicine-ordering and appointment-booking 9.00-14.00.
Internships are an essential part of the education to acquire practical farming skills, to deepen your agricultural knowledge and put theory into perspective. Your time working on a farm will be an important experience in the process of becoming an organic farmer.
In collaboration with Kalø Organic Agricultural College, the internship company will play an important role for the individual student in education.
The internship company completes the internship so that it, together with the school teaching, leads to the student being able to achieve the goals of the education.
The company collaborates with the school to determine the student's personal education plan according to the rules. The internship company plans the internship in the company, taking into account the company's type and production.
Get started early
Finding the right internship may take some time. Farmers are busy and not always easy to get in contact with. We recommend to start looking for an internship when you start your basic course.
How do I find an internship?
The students are responsible for finding an internship but the study advisor will assist you in this process. We have many contacts but it is an important part of your learning process to find the right farm for you. Keep in mind that the farm you choose does not have to be organic to be approved.
Here you will find an overview of approved internships in Denmark:
Salary during the education
If you have an education agreement with a farmer, he will pay you a salary both during the internship period and during your school stays. The salary during the school stays depends on how far you are in your education.
Internships at a Danish farm are commonly contracted and come with a salary according to Danish standards. If you are working on a farm abroad, it is very common that you work for food and accommodation (f. ex. woofing) or receive a local salary of the respective country. If the internship is abroad, you can seek compensation for the travel costs of the Danish Government.
Info about salary and your opportunity to become an adult apprentice (+25 at the start of the basic course)
In rare cases, it may be possible to obtain an education agreement as an adult apprentice. This involves a higher salary during school stays. Adult apprenticeship is an agreement between the student, apprenticeship place and your job center.
You can visit the Agricultural Schools' and Agricultural education's websites and read about the agricultural education in general, as well as more about the indicative salaries.
In general the duration of the internships are:
About 6-12 months for the 1st Internship
About 6-12 months for the 2nd Internship
The duration of internships may vary from student to student depending on personal reasons and we will plan together with you the course of your individual education. Some students for example choose to prolong an internship period and return to the school at a later point.
For the longer second internship period, you have several options: you can divide your internship into blocks and work on different farms instead of one.
You can go abroad or stay in Denmark; you can go alone or choose to do internships together with fellow students. Nevertheless, you will have to choose a specialty for this time (plant or animal production) and plan your internships accordingly.
Although many smaller or alternative farms may catch your interest, there are certain requirements. Keep in mind that you are training to become a farmer who after his education should be able to professionally run an organic food production and have an understanding of how to produce, market and sell your products whether it is small-, mid- or large scale production. For this, it is crucial that you obtain practical experience on a farm that primarily makes their living of their organic food production.
Internships needs to be approved
Your internship has the purpose for you to obtain practical skills and knowledge. Nevertheless, there are requirements to your education during an internship.
You may find a smaller farm that meets the requirement that the owner lives of his food production and working there sounds intriguing.
But will you have the opportunity to work with various machines of smaller and larger scale, learn about up-to-date plant production or be able to take care of livestock in a modern context?
Therefore, your internship needs to be approved by our study advisor in terms of educational and production requirements.
In Denmark
Praktikpladsen.dk is an updated list of approved internships in Denmark.
Jobstafet.dk – Agriculture's largest job portal
Abroad
Read more about subsidies for internships abroad HERE.
Become approved as internship
Education agreement
AUB
Here you can read about AUB, which pays subsidies to public and private employers who have paid salaries to students during school stays and education.
Contact our Business Consultant if you have any questions regarding internships
KLAUS ANKJÆR
Telephone: +45 20 19 50 62
E-mail: kas@videndjurs.dk
AN EDUCATION WITH OPPORTUNITIES
An education at Kalø Organic Agricultural College opens the doors to an exciting future where ecology and sustainability are at the center.
"
My dream is to create a community where we cultivate the land and the food collectively and, in this way, also get a relationship with the food, the land and the landscape we live in. It is exciting to get to know the land and understand what it consists of - the textures, minerals, nutrients and what you can do to look after it and make it fertile.
- Nynne, student at Kalø Organic Agricultural College